Wedding gobos are special projector lights that create a wonderful experience for the crowd, wedding decoration is all about creating an unforgettable experience, decorative lights are the best ways but how about custom made designer light which shows your wedding couples name or full-color gobo image in the ceiling or in front of the building ? Yes What im saying is true i have attached some pictures below for your references ,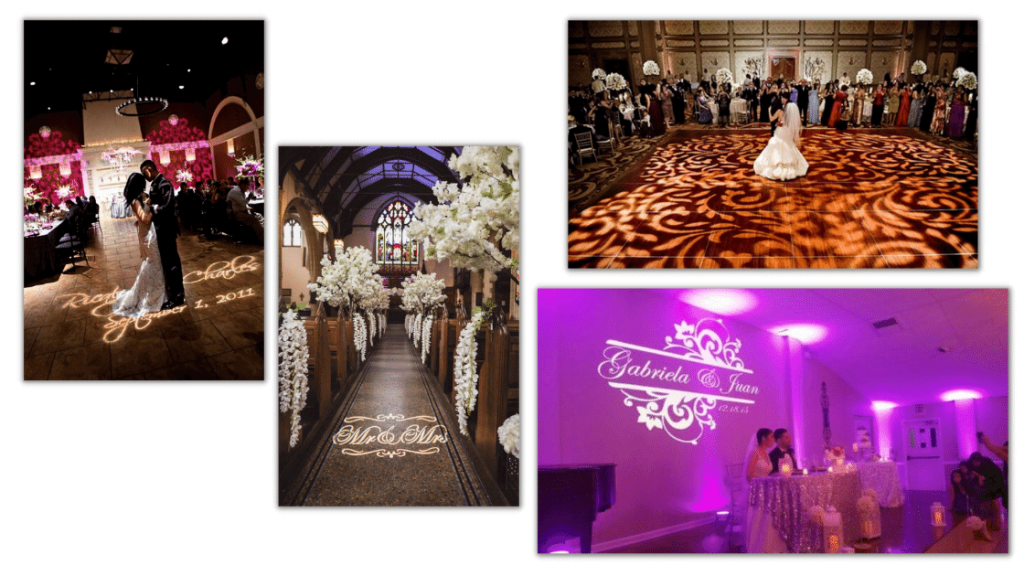 Custom wedding gobos These days, many couples are getting married in a unique way. They are looking at ways they can make their wedding more memorable. One of the ways to achieve this is by creating a projector wedding gobo. These gobos create a unique and special experience for your wedding. What is a wedding gobo? A gobo is a device that is used to create a pattern on a surface. A wedding gobo is a special type of gobo that is used for creating a pattern on a large surface area such as a wall or a ceiling. There is a wide variety of patterns that can be created using a wedding gobo. A wedding gobo can be used as a wedding backdrop or as a screen for showing videos and images. Lasers and lights can be added to create a more spectacular wedding gobo.
It's affordable, easy to install and will make your wedding look like a fairy tale.