Gobo Glasses with colorful designs will make your house more warming and cool looking,
why not? bring super cool rangoli designs that last longer and glow every day!
your rangoli might vanish within a day but digital rangoli will last more than 5 years.
How to Choose Watts?
Based on the site's light ambiance – Dark – lit – well lit.
if it's dark the 20w is enough
if it's lit then 50w,
a well-lit environment – 100w is required.
There 2 components involved in gobo lights
1, Gobo light / logo projector
2, gobo glass which will have the patterns we want to project.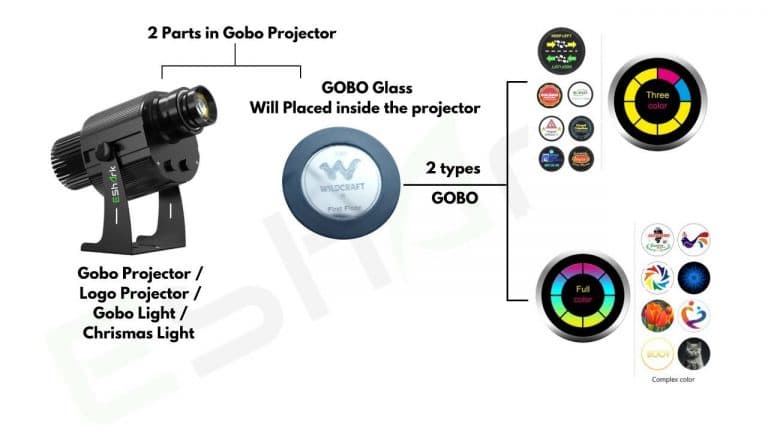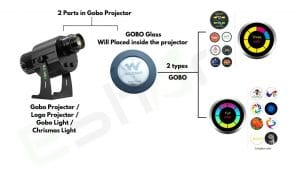 Material: Dichroic Glass withstands high temperature
Life : 3 to 5 years
Size: 37.5 mm dia
Full-Color gobo
you can buy with light or can buy the gobo alone
note: with light gobo cant work
Common Specifications for lights
Brand of LED Chip: SANAN
Color Temperature:7500K
Color Rendering Index(Ra): 80
Lamp Luminous Efficiency(lm/w):110
Shell material: Aluminum
Lens type: Ultra-clear full coating lens
Power supply: With the Eshark brand driver
Cooling system: aluminum cooling + cooling fan
we can do customized gobos please contact: sales@eshark.in