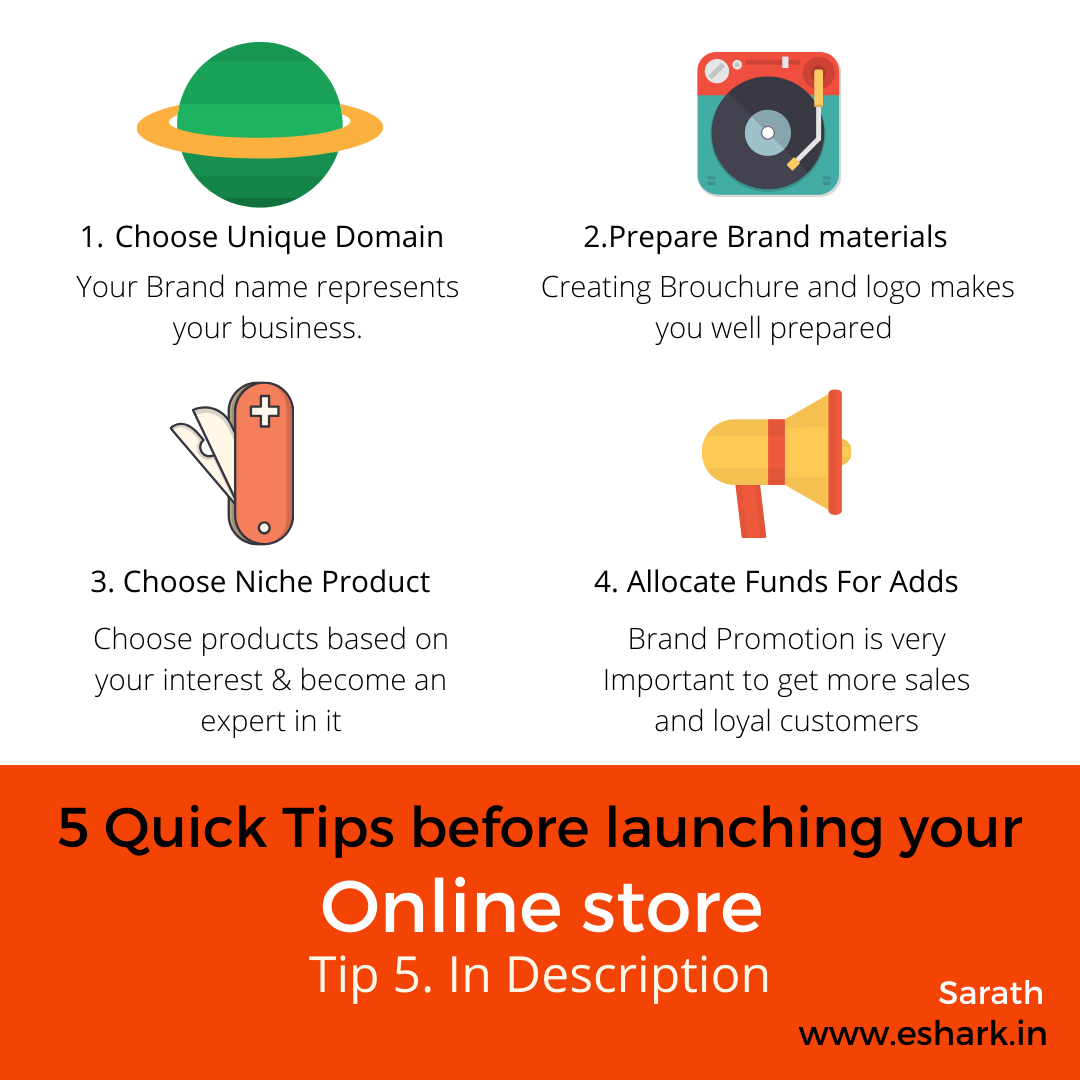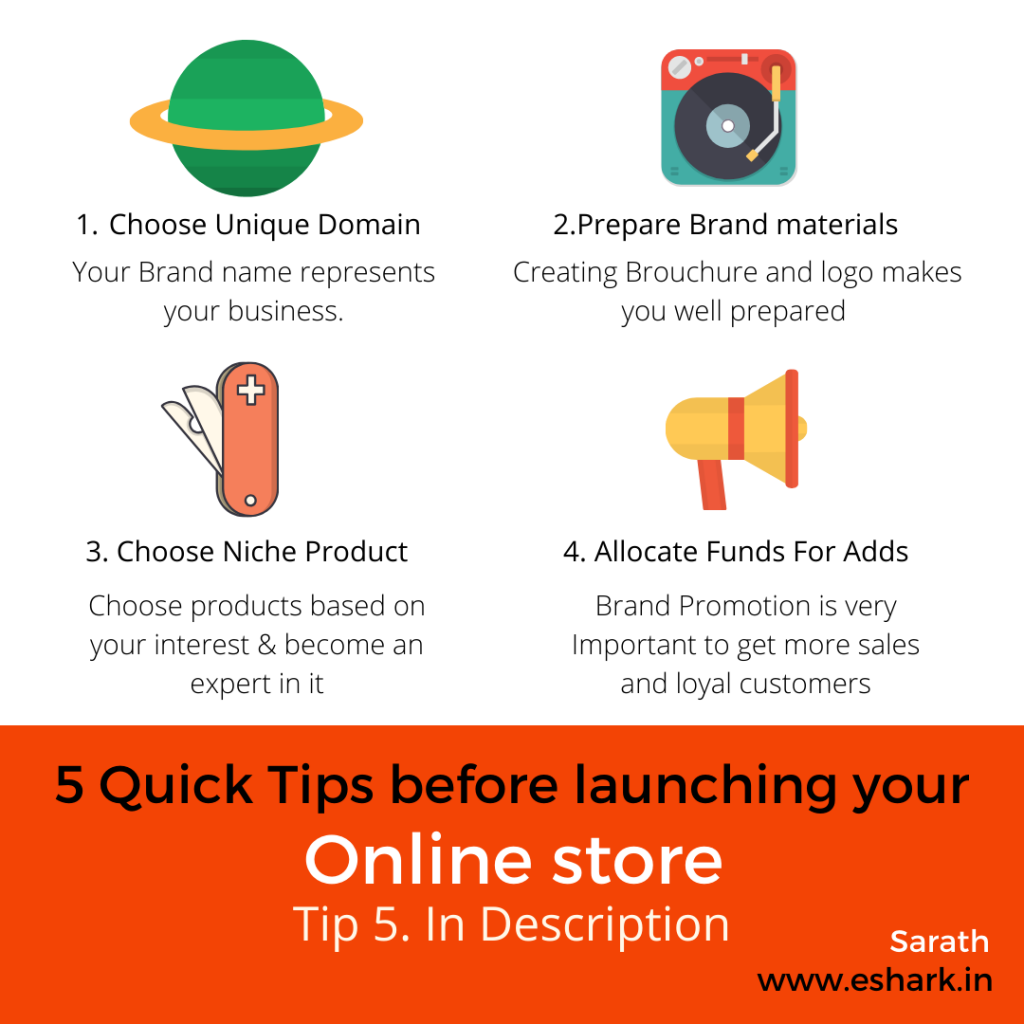 Launching an online store is not an easy as advertised, a successful online store is based on how much they earn and how long they survive.
We need to plan our business process and its workflow before investing your money, Secret is investing your time to understand what exactly we are going to do
Here are things you should do before going online.
Tip 1. Choose Unique Domain:
Choosing a domain is important for branding, choose your extension (.com .in .io .org) based on your industry, but please do not spend much time in it. Design a logo that represents your brand.
Best Website Designing Company in Chennai, TamilNadu.
Tip 2. Prepare Brand Materials:
As we prepare for exams and seminars, the same as we need to prepare what we are going to sell.
People like quality work, but at the same time it should be affordable,
Prepare brochures, Contents, posters, and most importantly every brand will have their own aesthetic looks, like color schemes and the font will be used in all social media posts and contents, free tools initially to get started like canva.com.
Tip 3. Choose niche Products:
Choose your niche product, selling all products under one roof is cool but high competition will slow down your growth.
Try to sell products which your already familiar with it might be your hobby or passion, you can also look for regional products which you will get in the local place.
Become an expert what your selling
You might already have your product ready, make sure that your product line ups are from the same category, Ex. Fitness products, Drones, Baby Products Etc.
Tip 4. Allocate funds for advertising:
Promotions are very important, all top brands you see today spent millions in ads,
The good thing is you don't have to spend much now to reach your target audience, with the help of digital marketing we can reach our customers for minimum budget.
Best Digital Marketing Company in Chennai
We can make use of free social media platforms for keeping good relationships with customers.
Tip 5. Start Doing It:
I know it's a bit tough to start right now, but you can start building your base before you take any big steps in your life – I myself learned it spending 2 years of my life.
Speak with successful people learn from them,
Start doing the research in what you're going to sell? How you're going to sell? From where we are going to buy it?
Prepare your budget, keep your stop loss and keep some margin for loss, don't loss everything.
Basically, if you don't know where to start, then start learning about where to eventually you've already started.